Cable Tie & Cable Management Products
Cable Tie Express carries a complete line of quality cable ties and related wire management products including heat shrink tubing, mounting products, and wire connectors . Cable Tie Express continues to add new and specialized cable ties and cable management products to its line to provide its customers with additional solutions that meet a wide variety of applications.
Cable Tie Express is a one-stop shop for distributors looking for a quality cable tie supplier, that provides superior, value-added services in addition to offering a broad product line.
Cable Tie Products Overview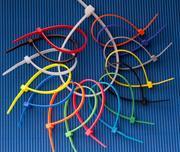 Cable Tie Express carries a complete line of cable ties in a broad range of lengths, strengths, and head styles including both conventional and specialty ties. And Cable Tie Express only offers high quality products, tested in-house to assure our customers are satisfied.

Visit our Cable Tie Product Page

Mounting Products Overview
If you are looking for a broad range of cable tie mounting products and related cable management products, then look no further. Cable Tie Express prides themselves on meeting all your wire management product requirements including a broad range of quality mounting bases, cable clamps, and cradle mounts.

Visit our Mounting Products Page

Heat Shrink Tubing & Wire Connectors Overview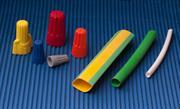 In addition to our cable ties and mounting products, Cable Tie Express also stocks a sizable collection of electrical and installation products including heat shrink tubing, wire connectors. Product quality and breadth is only the beginning, however. Cable Tie Express strives to offer its distributors the best service and support in the industry.
Visit our Heat Shrink Tubing and Wire Nuts Products Page
Have a Question?
If you have a question about cable ties, cable management products or applications, or cable tie installation tools, please call Cable Tie Express's experienced support staff at (888) 603-1233 or email us now at sales@cabletieexpress.com.
Featuring

Cable Tie Express stocks a wide range of UL and Military Certified Heat Shrink Tubing to meet all your wire and cable management needs.